Pediatric Dentist and Orthodontist in Missouri City, TX
With expert pediatric dental care, beachy vibes and A+ service, we make going to the dentist a positive, stress-free experience for kids and parents.
Easy, Breezy Pediatric Dentistry
Welcome to The Beach House, where kids' dental visits are comfortable and convenient. Led by Missouri City pediatric dentist Dr. Kristi Parker, our locally owned practice uses research-backed tools and techniques to deliver the highest quality dental care in a friendly, safe environment.
With specialty training in a range of behavior techniques and an office full of fun perks like ceiling-mounted TVs and colorful prizes, we know how to put infants, kids and teens at ease. And, parents, we didn't forget about you. You're welcome – and encouraged — to join your child in the exam room, so you're always fully informed.
pediatric dental


Treatments

Preventive & Diagnostic
We strive to put your child on the path to lifelong oral health by focusing on prevention and education. Our team also uses proven, high-tech diagnostic tools to catch little problems before they become big ones.
Restorative & Cosmetic
If we spot an oral health concern, our experienced Sienna pediatric dentists use modern materials and techniques to quickly, painlessly and aesthetically restore kids' smiles.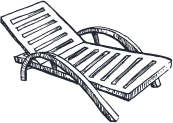 Sedation
Our pediatric dental specialists are trained and licensed in administering safe dental sedation, including nitrous oxide. We'll discuss all of your options with you, so you can decide if sedation is the right choice for your child.

Dr. Kristi Parker
Board-certified pediatric dentist Dr. Kristi Parker is the owner of The Beach House Pediatric Dentistry & Orthodontics, where she and her team provide specialized dentistry for children and teens. After dental school, the Texas native completed two years of additional training in a pediatric dental residency program. There, she developed expertise in the unique oral health needs of her growing patients.
Dr. Shadow Asagari
Dr. Shadow Asgari is an orthodontist. After attending the University of Houston where she majored in Biology, this Texas native went on to the University of Texas Health Science Center in Houston to complete her Doctor of Dental Surgery degree plus an additional residency program to specialize in Orthodontics. Dr. Shadow's dedication to her field is evident through her contributions to Orthodontics research and her use of the scientific method in diagnosing and planning treatments for her patients.


"Great experience at Beach House Dentistry. My 9, 7, and 3 year old all love Dr. Parker and her staff. Everyone is very sweet and professional. They had a cleaning today and I found out they also have a board certified orthodontist so I will not need to take my 9 year old else where when the time for braces comes. An overall perfect experience!"

Anne C
"First time for both of my toddlers at the dentist and it went AMAZING!! The dental assistant and dentist were both very friendly. The beach vibe is super fun for kids too. Plus a movie room at the beginning and toys at the end make it so my kids want to come back sooner than 6 months. Thank you for a great first experience with the dentist. :)"

Mary A
"Dr. Katherine Rodriguez-Feo was amazing with my kids. She took her time and wanted to talk with them and explained everything so well! Such a great place!"

Renee
"All the staff are so incredibly kind, helpful, and work so well with both my kids. My daughter was nervous about having a cavity filled, but Dr. Rodriguez was so sweet and comforting!!"

Crystal O
Book an appointment

Visit our Missouri City Office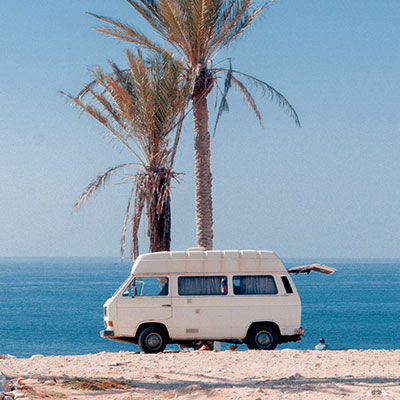 Our practice serves infants, children and teens in Missouri City, Texas, as well as the surrounding areas of Sugar Land, Pearland and Houston. Please feel free to reach out. Our team is always happy to help!
4417 Sienna Pkwy, Suite 200
Missouri City, TX 77459